Instead of watching the latest Broncos game or suffering through the latest Nuggets loss alone at home, why don't you grab some beer with your friends? After all, the best way to cope with sports misery is to share it with fellow fans who share the same sentiments.
Fortunately, the 303 has some great sports bar for you and your friends to hang out in. Who knows, you might even enjoy the night and forget how much the Nuggets suck.
Blake Street Tavern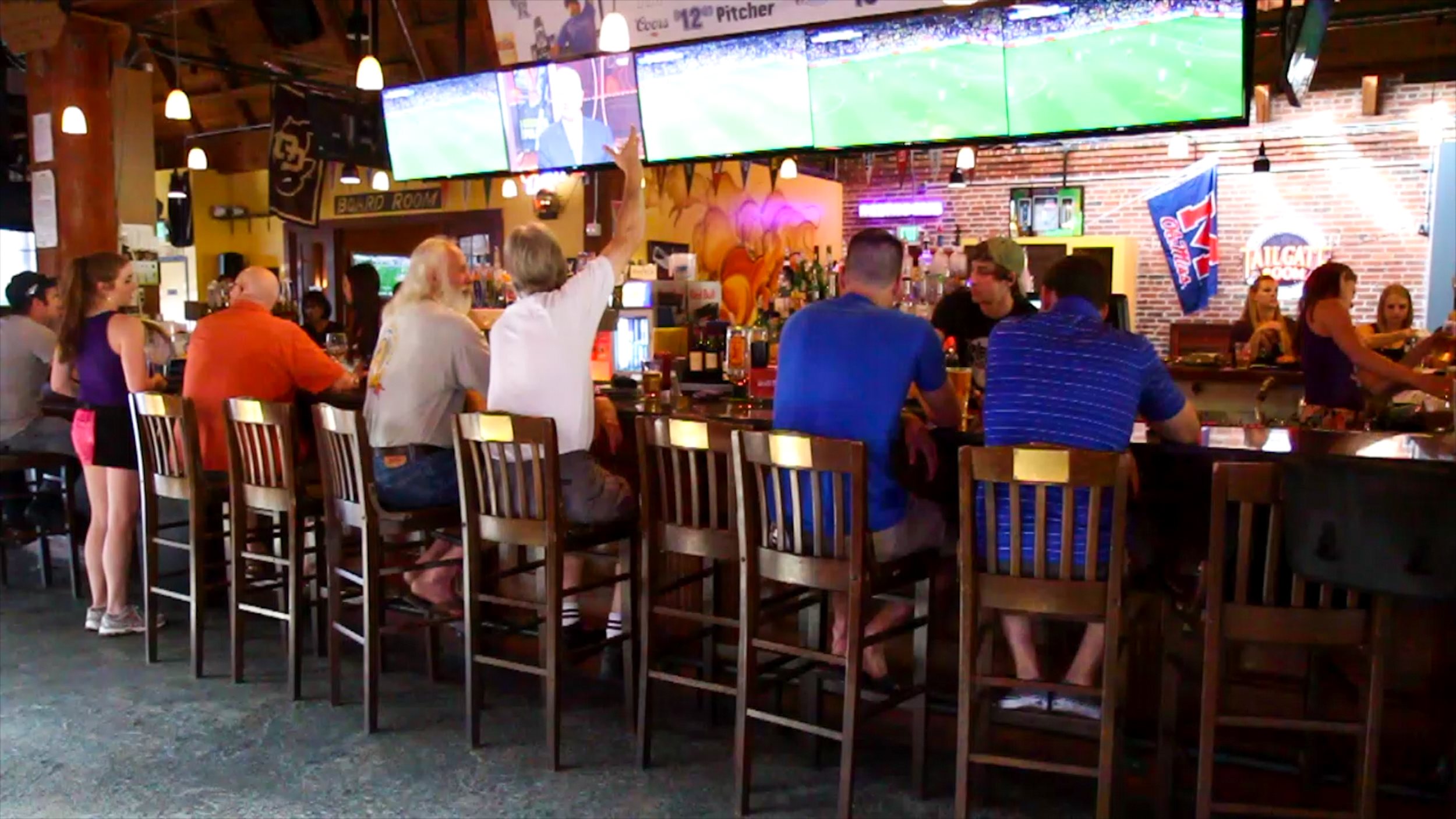 This is the second time I am featuring this establishment in a list. I previously listed it as one of the best pubs in Denver, it just feels right to feature it as the first sports bar in my new list. And what is not to like? There are 60 HD TVs all around the bar. You can even have a party at a private cocktail area. If you are tired of watching the game, you can play a few in the game room downstairs. Aside from the usual brands, Blake Street also features quite a selection of craft beers as well that goes well with some wings and green chiles.
2301 Blake Street, Denver, CO 303-675-0505

Now if you are really in the mood for suffering another Nuggets game with fellow fans, this is the bar for you. Typically packed during Nuggets and Avs games because it is just steps away from the Pepsi Center. They have an extensive craft beer menus that goes well with their burgers and buffalo wings.
901 Auraria Pkwy Denver, CO 80204, 303-607-0002
This place is huge. It's about 30,000 square feet and has5 bars; 2 of which are outdoors. How cools is that!! This is probably the go-to place for a lot of Rockies fans and getting drinks from the outdoor bar while watching the game is the best way to do it.
1520 20th St. Denver, CO 80202, 303-298-7625

You can't make a list about best sports bars in Denver without including Govnr's Park. This place is an institution and is a big part of the community. People have been coming here for their sports fix since 1976 and the people who frequent here are usually friendly with each other. Great selection of beers that goes with their spectacular burgers.
672 Logan St. Denver, CO 80203, 303-831-8605