Haunted Happy Hour
October 25, 2019 @ 5:30 pm

to

7:30 pm
Take part in a frightfully fun evening of liquid "spirits," haunted hors d'oeuvres, a Mad Hatter hat crafting, and a guided "ghost" tour.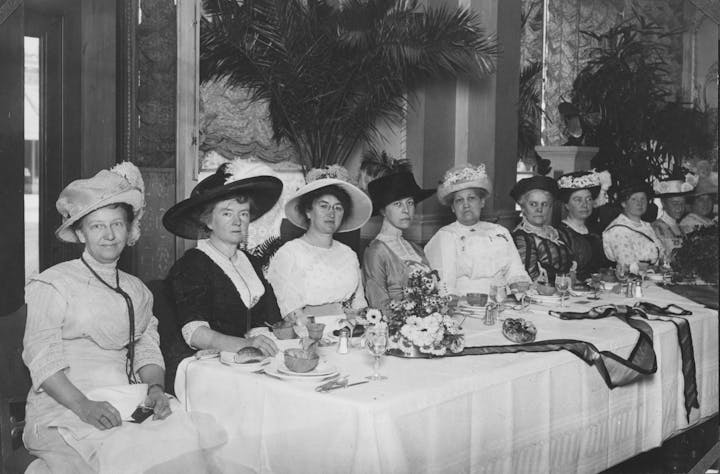 It's hard to imagine a better place to spend eternity than the exquisite Brown Palace. Might some of the millions of souls who have passed through the hotel's doors over its 127-year history have chosen to linger beyond their checkout time? True believers and skeptics alike will find something to spark their sense of wonder in tales of unexplained phenomena reported by hotel employees and guests over the decades.
The evening begins with liquid "spirits," haunted hors d'oeuvres, and a brief Brown Palace backstory, followed by guided "ghost" tours of spirit sighting sites around the property. We invite you to make of them what you will.
No one came to The Brown a century ago without a sophisticated hat. Capture the spirit of this year's "Mad Hatter" themed event by sporting your best topper – dapper or darling, spooky or kooky. No millinery? No problem. Supplies will be provided to create one at the party. Prizes will be awarded for the most stunning chapeaux.
While enigmatic encounters certainly cannot be guaranteed, stranger things have happened at The Brown. And our Haunted Happy Hour promises to be frightfully fun.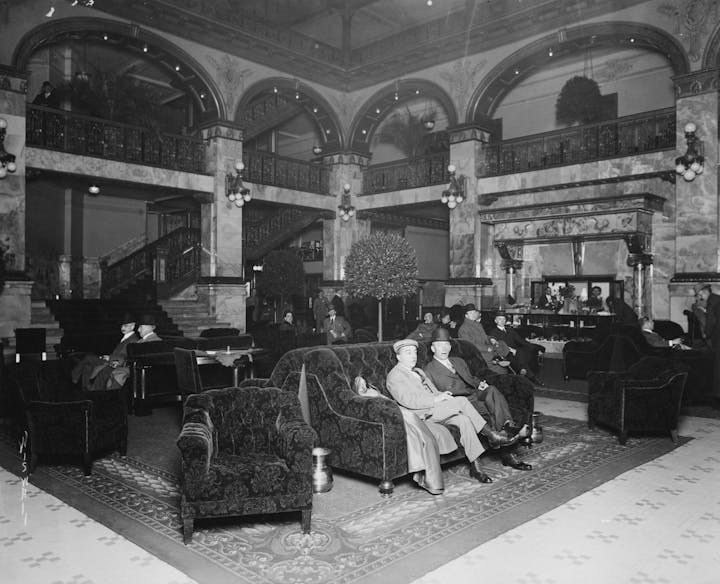 FAQ
Is the Brown Palace haunted?
Although it is not something for which we wish to be known, the Brown Palace, like many historic hotels, has collected reports of unexplained phenomena over the years. These stories provide a different way to share our history, without trying to convince people one way or another about potential "ghosts."
Is this event appropriate for children?
Because alcoholic beverages will be served, and ghostly "soiled doves" and sordid affairs may be mentioned, this event is intended for adults only (21 and over).
Are the "ghost" stories horrifying or disturbing?
We like to think that any ghostly guests had the time of their lives at The Brown and elected to return for the time of their afterlives. Psychics and Mediums invariably report that the hotel's spirits are overwhelmingly happy and benevolent, and that same positive aura pervades the stories we share on our tours.
Are "ghost hunting" devices (such as special cameras, spirit boxes, thermal meters, etc.) allowed?
Any equipment that might be disruptive to regular hotel business is, of course, not permitted. Discreet phone apps for "ghost" detecting are OK to bring along.
Are costumes encouraged?
If they complement your hat, by all means.